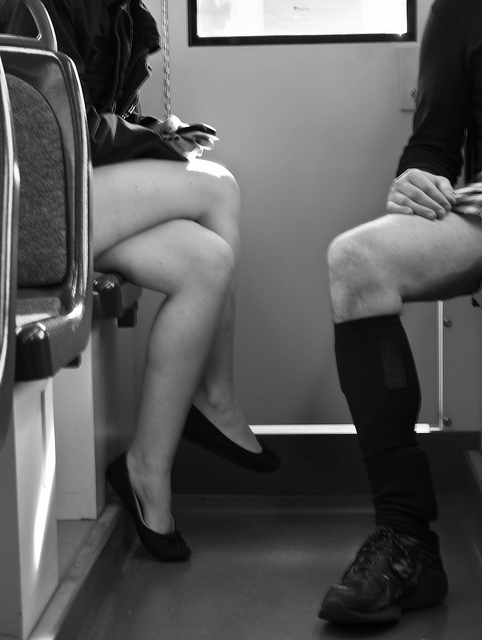 It's that time of year again when all the good boys and girls start looking forward to Christmas, and their slightly naughtier friends start looking forward to the No Pants Light Rail ride in January!
Improv Everywhere has set the date for the 11th Annual No Pants Subway Ride as Sunday, January 8th, and as we have done for the past three years we will be representing Phoenix on the Light Rail.  We will be one of the many no pants rides on subways, trains, and public transporation around the world that day.
The Where, When, and Whatnot details for Phoenix are still being sorted out, but starting shopping for some spiffy new underpants!
You can also RSVP on Facebook, or join our mailing list to make sure you don't miss any details.  If you are interesting in helping videotape or photograph, let us know.
If you're really in the holiday spirit and can't wait until No Pants, there is another event coming up you might want to consider…
Santarchy – December 17th
The AZ Cacophony crew is doing the 2011 mass Santa extravaganza on Saturday, Dec 17th. They have costume prizes, a toy drive, and some free drinks if you bring a few cans of food. Grab your Santa suit and check Phoenix Santarchy page for all the details.
Getting Involved
We always get asked how people can get involved with our pranks and flash mobs.  Here's the scoop – if you want to just attend events, subscribe to our email list.  If you want to help organize or be a Lieutenant at an event to help us out, drop us an email.  If you've contacted us and didn't hear back for some reason, remind us!
Cheers!